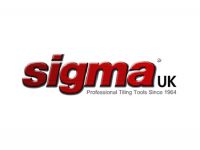 We are the official UK distribution centre for Sigma Italia and are located within the South East of England.
Sigma was founded in Rimini Italy and has been established since 1964. Sigma is a family run business and are specialists in the production of hand built tiling tools which are all designed and patented in house from start to finish. As one of the leading tiling tool brands Sigma products can be found all over the world with many loyal professional tilers using our products for their projects.
Sigma manufactures a wide range of tiling products starting with manual cutting machines that are 37cm in length all the way through to specialist large format tools that are 371cm long. Sigma also produces a range of high end electric tile saws and tiling accessories.
Sigma UK with the help from professional tilers has been growing year on year and has carved out an excellent reputation with the professional trade. Due to this popular demand we have expanded our warehouse facilities to accommodate more products within the UK which will service our customers quickly with any demand. We also work with leading tile manufacturers that recommend/specify our products when promoting their tile ranges. They have put our tools to the test and are pleased to endorse our products as they know Sigma offers them the solutions they require. You will now find Sigma products in many of the big name high street retailers who have our products on display and can order anything from our brochures for quick delivery to either branch or site.