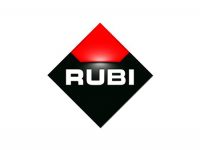 Mission
Founded in 1951, Germans Boada is a family Spanish company that remains faithful to its origins and core identity. We work hard every day to preserve our business legacy and build a better future for all.
Germans Boada S.A. provides different solutions to construction professionals, including the design, manufacturing and market of building tools, products, and accessories needed to do the job with the highest level of efficiency, profitability and safety.
Germans Boada S.A specializes in manufacturing tools and machinery to cut, handle, and set ceramics and other building materials used in the construction and remodeling business.
Vision
To become a company with technological and market leadership, designing, manufacturing and marketing innovative products and services to cut, set and preserve ceramics. We look forward to growing our world presence while staying close to the user, and create value for our customers, employees and shareholders.