At DTW Ceramics UK Ltd, we pride ourselves on giving exceptional customer service, combined with unbelievable value and professional design and planning, our strap line outlines this "Quality Through Pride" something which all our staff members take very seriously.
We make sure all our valued customers are treated the same, whether your on a tight budget or money is not object for your dream bathroom, you can expect to receive unrivalled service from us.
We don't design bathrooms for awards nor do we design them to inflate our own ego's. We make sure all our bathrooms are meticulously planned out to give you the best looking and function bathroom as possible to your tastes.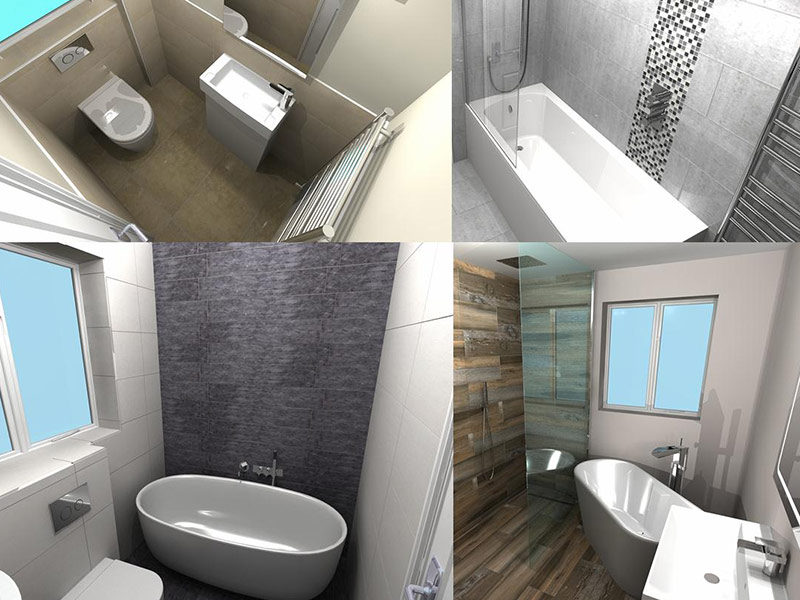 3D Design service
Our professional 3D design software can help.  All our staff are fully trained to help you make your dream bathroom come alive!  All we need is your dimensions of the room, including size of windows and doors and any other information like where the soil pipe is and what type of hot water system you have.
Once you have sat down over a coffee and discussed your must have's and selected products we can produce a quote first to see if it suits your budget and then full 3D high resolution images from different views of the room.
Testimonials
We've been at this for a while now. There was a time when a lovely avocado bathroom suite was all the rage. Taps came in twos, and you had one scalded hand and one freezing one. Showers were white boxes on the wall. A counter-top basin was exotic and expensive.
But time and tastes inevitably move on, and so do the ways in which we design bathrooms.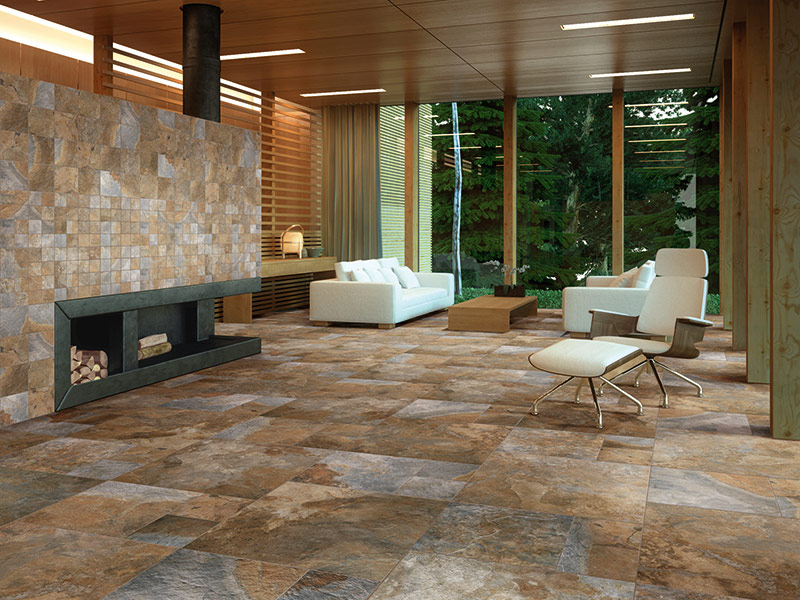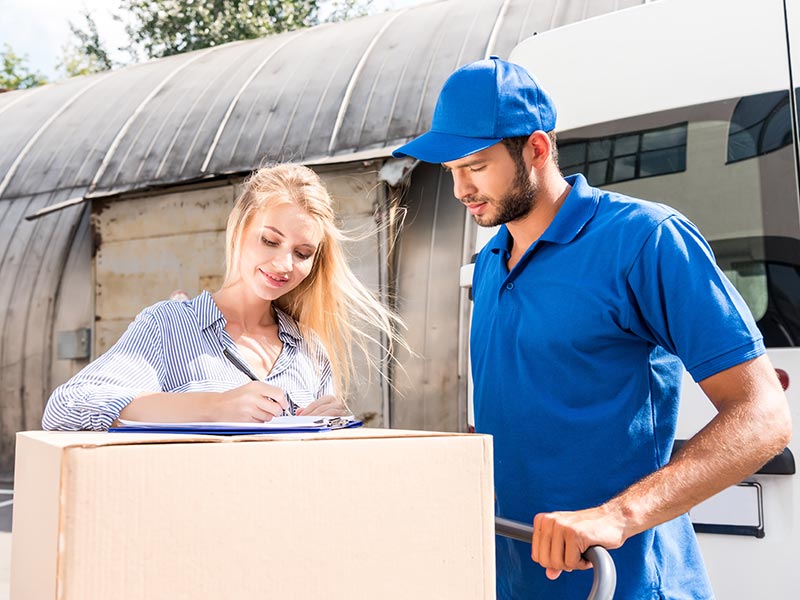 Delivery
Here at DTW Ceramics, we pride ourselves on providing a tailored, personal experience from the moment you first step foot into our showroom, to the day we hand deliver your dream bathroom and tiles. That's why we offer a free delivery local delivery, subject conditions, on our very own branded delivery vehicles.
Trade Customers
If you are a bathroom or kitchen installer, architect, developer, or anyone regularly purchasing bathrooms or kitchens then we'd love to speak to you about becoming a trade customer. All you have to do is apply by filling out the trade application and we'll be in-touch. Our trade customer get an extra discount on all items. As well as our trade application form why not sign up to receive weekly emails with special trade only offers and clearance products.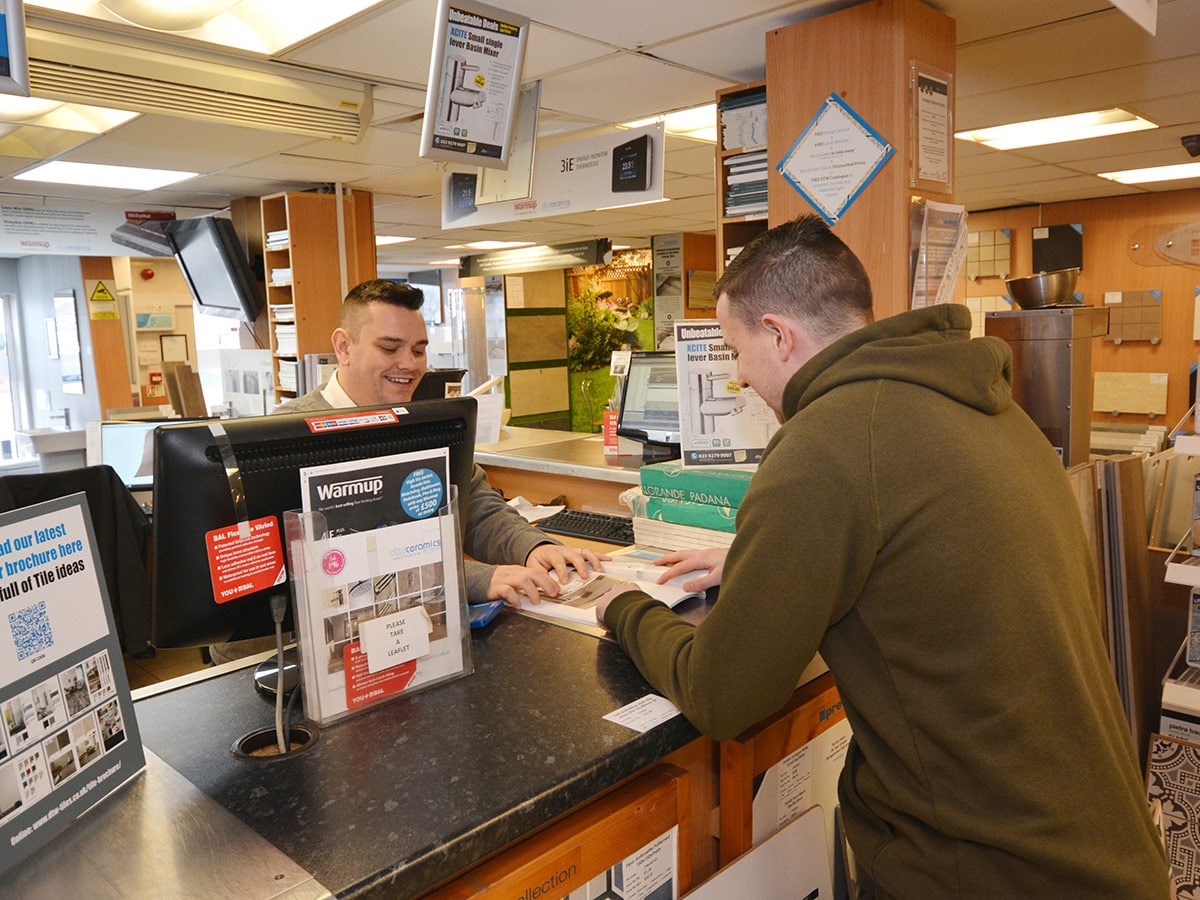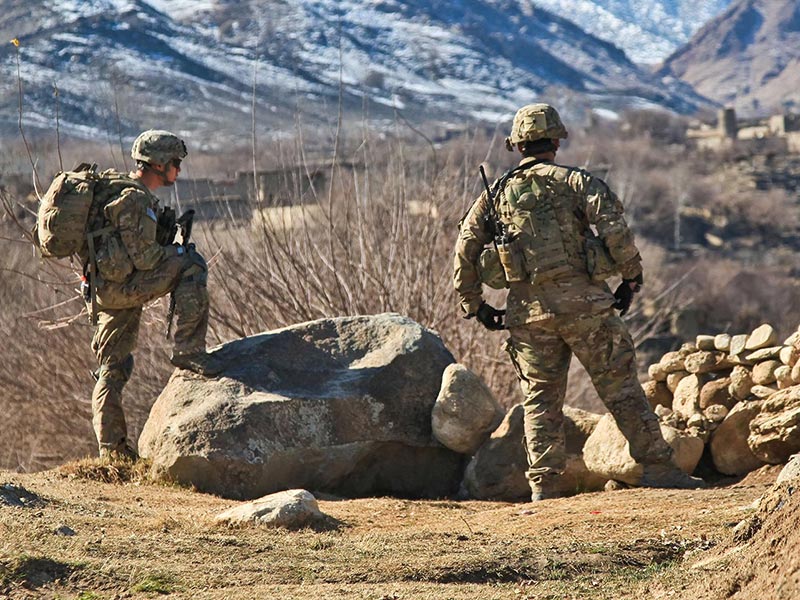 Service discounts
Receive a discount if you work for the NHS, Ambulance Service, Police, Fire Service, Armed Forces & RNLI.
Simply visit us in-store and show us your company ID badge or approved discount card before you purchase.