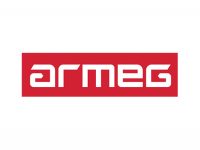 Since 1973, Armeg has been designing and manufacturing performance quality power tool drilling accessories for professionals. In our time we've made real advances in drilling, and today innovation and quality remain at the heart of our business. It's what makes our power tool accessories perform.
We've been designing and making for over 45 years, so our factory is home to real experience. Everything we make is the product not only of quality materials, or rigorous quality control, but true expertise, insight and knowledge.
Over the years, we've created products that have revolutionised the way professionals work, such as the electrical box sinker, the world's first square-hole drill. And it's that sort of innovation that demonstrates the vision and focus for Armeg: to serve the professionals who rely on our products with a simple promise – to use our expertise to help them perform, always.