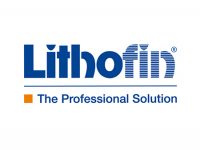 Quality in Product and Service
Our Promise to You
LITHOFIN is synonymous with special products that define the standard. This is true for the product and the service quality. A content customer is at the centre of everything we do. We therefore offer products in professional quality that satisfy not only the professional craftsman but also the quality aware end consumer.
We form close partnerships with specialised tile and stone outlets and with craftsmen whom we support through detailed technical advice. Cleaning, protecting and maintaining ceramics, natural and artificial stone is our focus, and we research and test intensively. Our quality management system (certified according to DIN ISO 9001) and our environmental management system (certified according to DIN ISO 14001) are proof of the high expectations we set in ourselves.
Our company is based in Wendlingen am Neckar, Germany where we unite research and development, production and warehousing under one roof. Our team of highly motivated and long-term employees guarantees the product quality and fast delivery times.
Continuous investments into employee training and machinery constantly increase our capabilities. Our goal is to always be up to date and fit for the future. We place great value on safety aspects which are part of our thinking throughout the entire development, production, warehousing and delivery operations. After all we are keenly aware of our responsibility for the health of our customers and employees as well as the well-being of our environement.