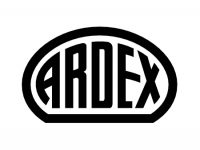 A leading player in world markets
Strong internal growth and intelligent acquisitions in foreign markets have put the ARDEX Group on the map with 47 subsidiaries and 2,500 employees in over 50 countries on all continents.  With its 14 major brands, the ARDEX Group generates a worldwide annual turnover in excess of 690 million euros per year.  This marks an important milestone for ARDEX in becoming one of the world's leading suppliers of high-quality specialist building materials (data valid as of 2016).
Cost-effective system solutions for the trade
As a longstanding partner to the trade, we know the practical requirements first hand.  Our vast experience of materials and working methods, coupled with constant dialogue with our customers in the skilled trades, are our most important source of inspiration.  We draw on this to develop product systems that command respect in the marketplace by meeting professionals needs.  Our systems are optimally matched and extremely cost-effective thanks to their ease of use and high coverage.
Vision & Mission
Our vision is to become one of the world's leading solution providers of high-performance specialty building materials.
Performance
ARDEX is a system solution provider of high-performance specialty building materials.  In close cooperation with our partners we commit ourselves to gold standard business practices to ensure mutual success and profitable growth.
We will be the premium supplier in each of our selected segments.
We strive for market leadership in defined markets worldwide.
Family-owned business
As a family-owned company we encourage the development of team spirit and identification with the culture of the business.  Building on the platform for growth established over many years, we look forward with confidence to a successful future.
We are proud of our history.
Corporate culture
The guiding principle of ARDEX is "Excellence in all that we do".
ARDEX believes that all employees and partners should operate within a spirit of fairness, transparency and responsible business practices at all times.  Employees are the foundation on which we build our business.
Sustainable, long-term growth objectives underpin all of our various activities.