Are you looking for an easy method to update your home? Replacing the flooring in any room gives it an instant makeover, and adds great value to your home's worth!
What are the different types of Bal Products?
There are various types of BAL products that are beneficial for the professional tiler and home users. So, let's have a look: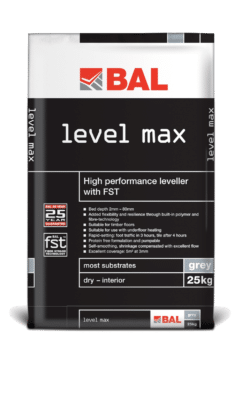 It gives the ideal origin to any flooring project with key features, including more elasticity and strength, self-smoothing ability, less reduction, and a protein-free formulation.
BAL Level Max is very versatile, making it fit for domestic and commercial projects as it is pumpable and achieves excellent coverage of 5m² at 3mm bed depth. Available in 25kg packs, it is ideal before the installation of tiles or floor coverings even on problematic installations such as Under Floor Heating.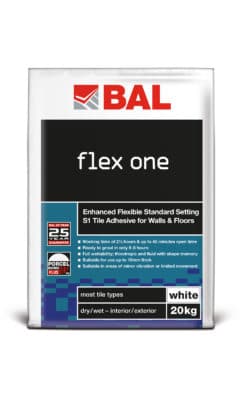 It really changes the standard-set level with a long open and working time, superior non-slip properties, and can be grouted in as little as 6 hours!
With an extended pot life of 2 1/2 hours and an open time of 45 minutes, BAL Flex One allows you to set your own pace!
BAL Flex One is especially suggested for big format tiles, areas of total immersion, heated screeds, and areas subject to movement and vibration.
BAL Flex One furnishes fixers the right to perform with a thixotropic and fluid formulation with shape memory, full wet ability, and super smooth gel rheology, plus use up to 15mm bed depth, which aids building out in questionable isolated areas.
Highly adaptable and deformable, Flex One also has excellent grab and non-slump easily exceeding the necessities of EN 12004 for a "T" rated adhesive. White in color makes it fit even for light natural stone.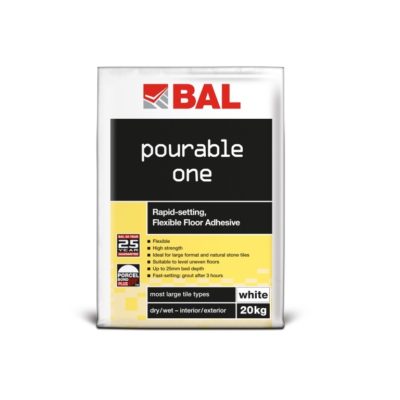 BAL pourable tile adhesive for floors. It is ideal for building large and small format ceramics, porcelain and vitrified tiles, most natural stones, terrazzo in dry or wet interior and exterior environments.
Rapid-setting in three hours and extremely flexible, it can be utilised up to a 25mm bed thickness in one application and is perfect for patch repair.
It is also ideal for underfloor and under tile heating, areas of total immersion, heated screeds, and installations subject to limited movement and vibration. Pourable one is available in white – one bag for all application
Pourable One gives the ideal answer for fixers installing large format tiles and natural stone onto internal or external screeds. Suitable for most types of substrates. It is particularly recommended for tiles/slabs of irregular thickness, for example, slate, and difficult backgrounds which may create traditional adhesive to crack or de-bond from the flooring.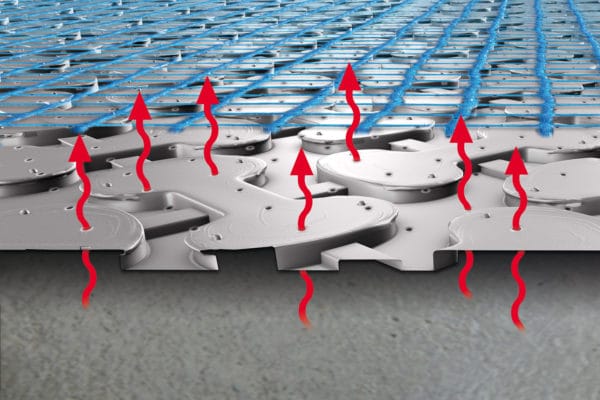 It is a different floating uncoupling mat where no adhesive is required underneath. Because it is floating, all you have to do is sweep solid, level floors, and lay the mat.
Perfect for light commercial and domestic projects. BAL Flex bone 2Easy is a game-changing uncoupling system. Save a massive 2kg/m2 on adhesive as compared to bonded mats. It also saves on primer and preparation tools and products! Saving you time and money!
Ideal for rental heritage projects, properties, and retail stores. Plus, because it is genuinely divided, the tiled surface can be easily removed and replaced!!
Why you should choose BAL products? 
So, are you looking for the installation of tiles in your kitchen or bathroom?
Well, there are several reasons why you should consider using BAL products for a professional installation of tiles in bathrooms, kitchens or any other areas of your home. With a large variety of differing products available, BAL really is the perfect DIY partner.
If you don't have enough time to install the tiles on your own, hiring a professional tiler will be the most feasible decision you will make. But you need to make sure that your are using the right products. Therefore, we will highly recommend you to use a BAL products.
We are market-leaders for tiling, and we deliver innovative products and service solutions. BAL has been trusted for over 50 years by industry experts from tile fixers, contractors, architects, and specifies alike.
Whatever the tile material, background, or function of the tiled environment, a BAL solution can be trusted for quality and enduring performance.
We will satisfy our customers with respect.
Our team members are fully dedicated.
We only use quality products, equipment, material and techniques to perform every job to perfection.
BAL will match clients with the best products based on lifestyle and requirements.
Our team will accept praise humbly and resolve problems quickly.
We will try to make our clients lifetime friends.