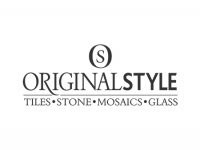 We've celebrated over 30 years as a successful tile manufacturer and distributor. We have been producing tiles in Exeter, Devon since 1986, using a combination of quality raw materials, traditional techniques alongside new technology, and a skilled and dedicated work force.
Our Retailers
Original Style tiles are sold through a network of independent retailers. We have recruited these particular companies not only because they share our passion for tiles but they also share our high standards when it comes to offering quality products. At your local retailer you will find a friendly welcome and advice from knowledgeable staff, inspiration and the opportunity to sample products and discuss your individual needs with an expert.
Our products
We offer a huge choice of high quality wall and floor tiles and mosaics in glass, stone, ceramic and porcelain, all suitable for residential locations, and most of them can be used in commercial settings too.
You can download our product brochures here for more detailed information.