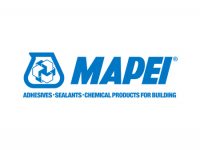 Day in day out, construction sites all around the world can count on Mapei.
In 2017 we are celebrating our eightieth anniversary: 80 years of experience available to all our clients. Our leadership is based on know-how that is second to none.
Mapei Group: A formidable team that thrives on challenges
For us, quality in construction work is what makes the difference: that is why we are the world leader in the production of adhesives, sealants and chemical products for the building industry.
From the foundations to the rooftop
We meet the needs of all our clients with the most comprehensive offer in the world of products for the building sector. We are committed to using the best raw materials and employing the most qualified personnel so we can always offer the best product possible.
Innovation: our daily bread
5% of annual turnover is channelled into Research & Development because, for us, research and innovation are the driving forces for growth.
The destiny of being global
We are a key player on the global market with our hearts and minds in Italy. Our Head Office is in Milan, the city where we started our journey to then reach all around the globe. We continue to grow by building on the knowledge and relationships from both within and outside the company.
A world of values
For 80 years we have been working to produce constant quality: for our clients, buyers, the environment and our corporate culture.