Have you wanted to give your kitchen a fresh new look? Finding the perfect solution shouldn't be a problem.
So, if you love your kitchen, it's time to think about protecting it from the natural spills or splashes that it will encounter. One of the best ways to update your kitchen without spending a fortune is to install a new backsplash. Of course, tiles are always a great splash option.
Kitchen splashes are an elegant and modern value for money addition to your kitchen. In a similar manner in case of standard kitchen worktops, splashbacks are used to protect walls from cooking splashes and spills. Kitchen backsplash tiles come in a surprising array of materials, shapes, colours, textures Kitchen backsplash tiles come in a remarkable array of materials, shapes, colors, textures and styles.
Different types of splash give an elegant and sleek look to your kitchen. Here is a list of tiles which you can use as a backsplash in your kitchen. You can choose any of the tiles that are given below:-
Tex Wall & Floor Tiles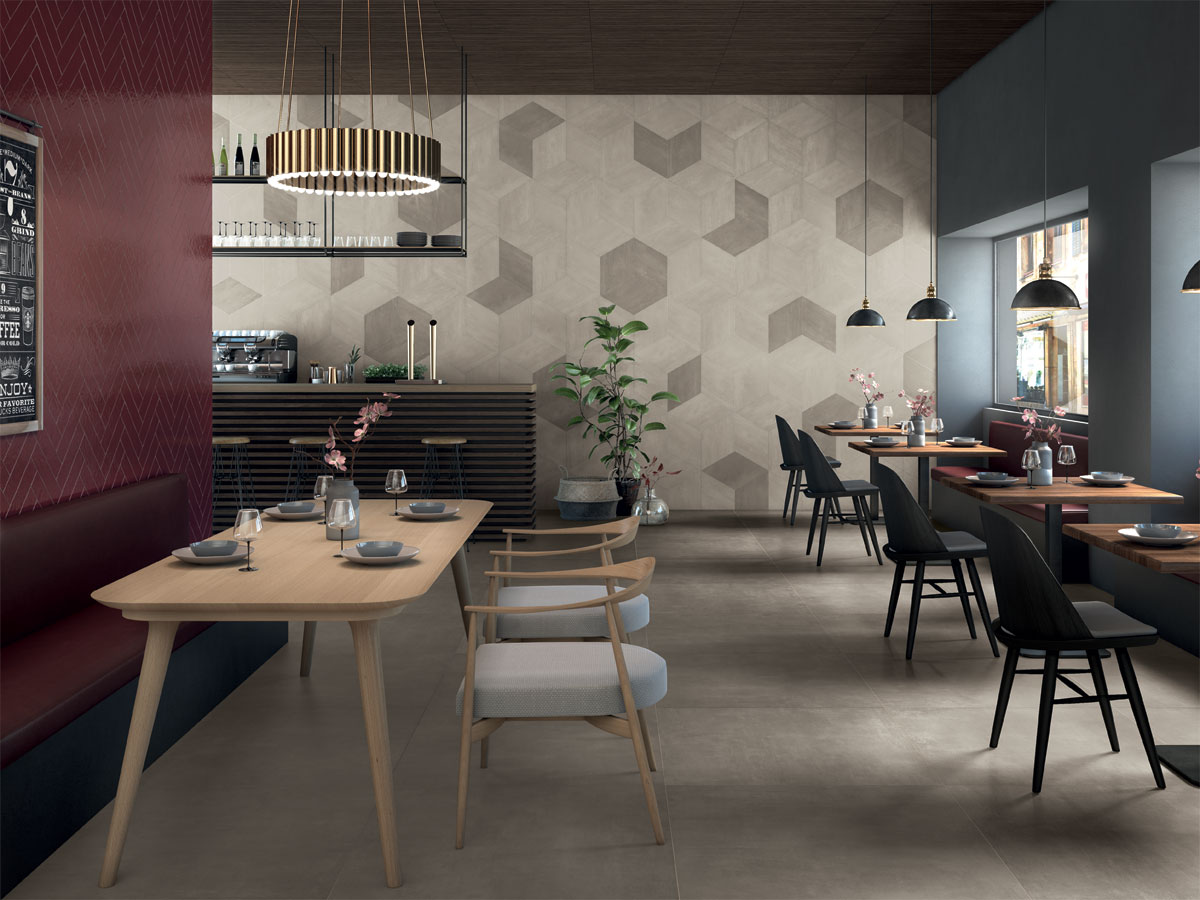 These tiles create a feeling of warmth and depth, working well in either a cozy cottage or a contemporary loft, and with both traditional and modern design sensibilities. Tex is a stunning range, and it features a subtle yet effective hatched pattern over the face of the tile. Tex tiles coming in 600×300, 600×600 and a rhombus shape, and these tiles are perfect for use as wall tiles and floor tiles. The 3 stunning colours available in this range look amazing, especially if you combine the striking rhombus-shaped tiles to create a box effect pattern.
Rhombus Tiles Wall Tiles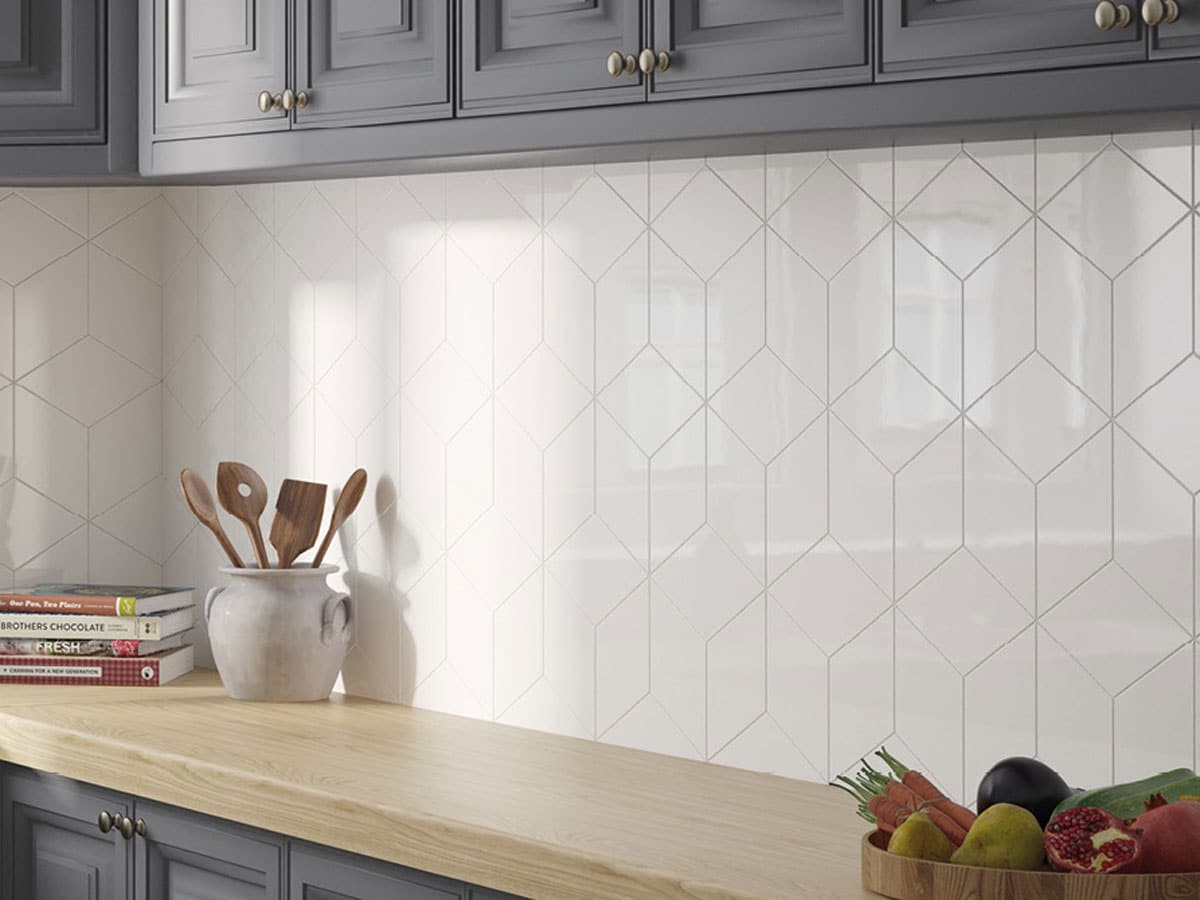 Bring a modern, geometric look to your home or kitchen with our Rhombus tiles.
The diamond-shaped chips have a matte grey glaze and sleek, flat surface that offers a contemporary look for any installation. The unique shape of these tiles enables you to produce endless layouts and designs when mixed and matched with the other colour options.
Inwood Wall & Floor Tiles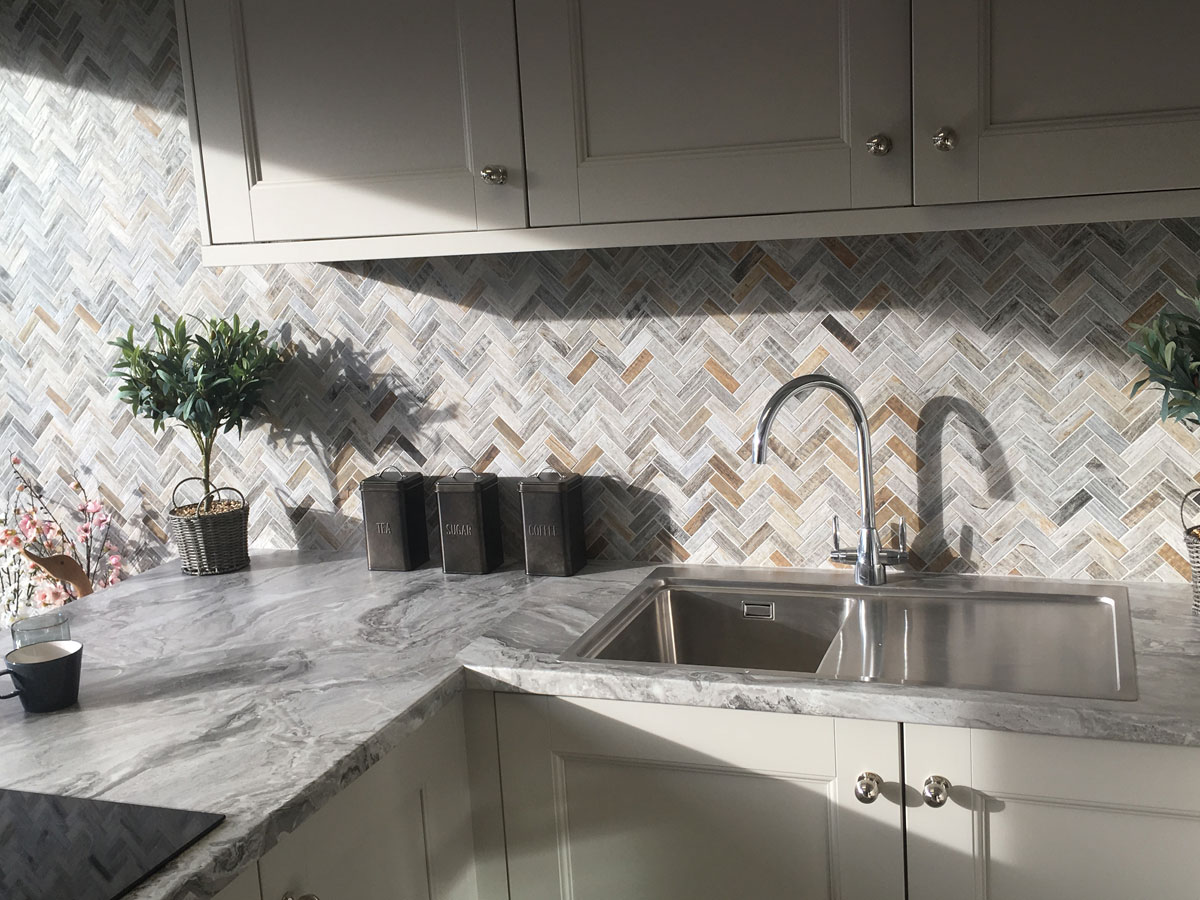 A majority of people love Inwood tiles for its purity and essentialness, some for its timeless old-school appeal. It uses 35 unique patterns to create a truly realistic wood effect or floor. Try using subway tile to your kitchen ceiling to give the pattern a more contemporary look. Arrange it behind your stove top for a traditional backsplash arrangement.
Hexagon Wall & Floor Tiles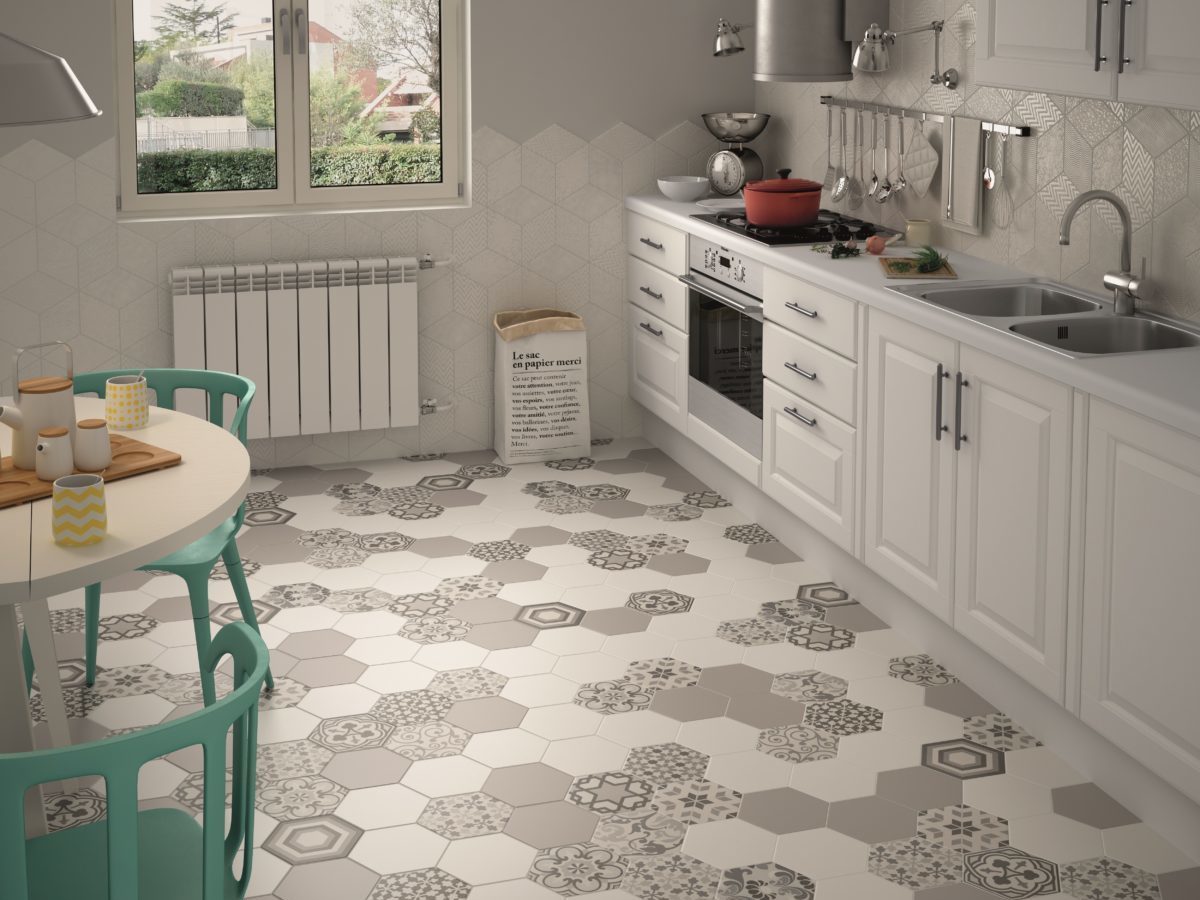 How gorgeous! Hexagonal tile brings a blend of organic architecture and geometric design to your kitchen, adding a perfect honeycomb design to any chosen space. It is a big trend in the interior right now. These tiles instantly give any kitchen a fun flair and pairs well with accessories.
Crackle Glaze Wall Tiles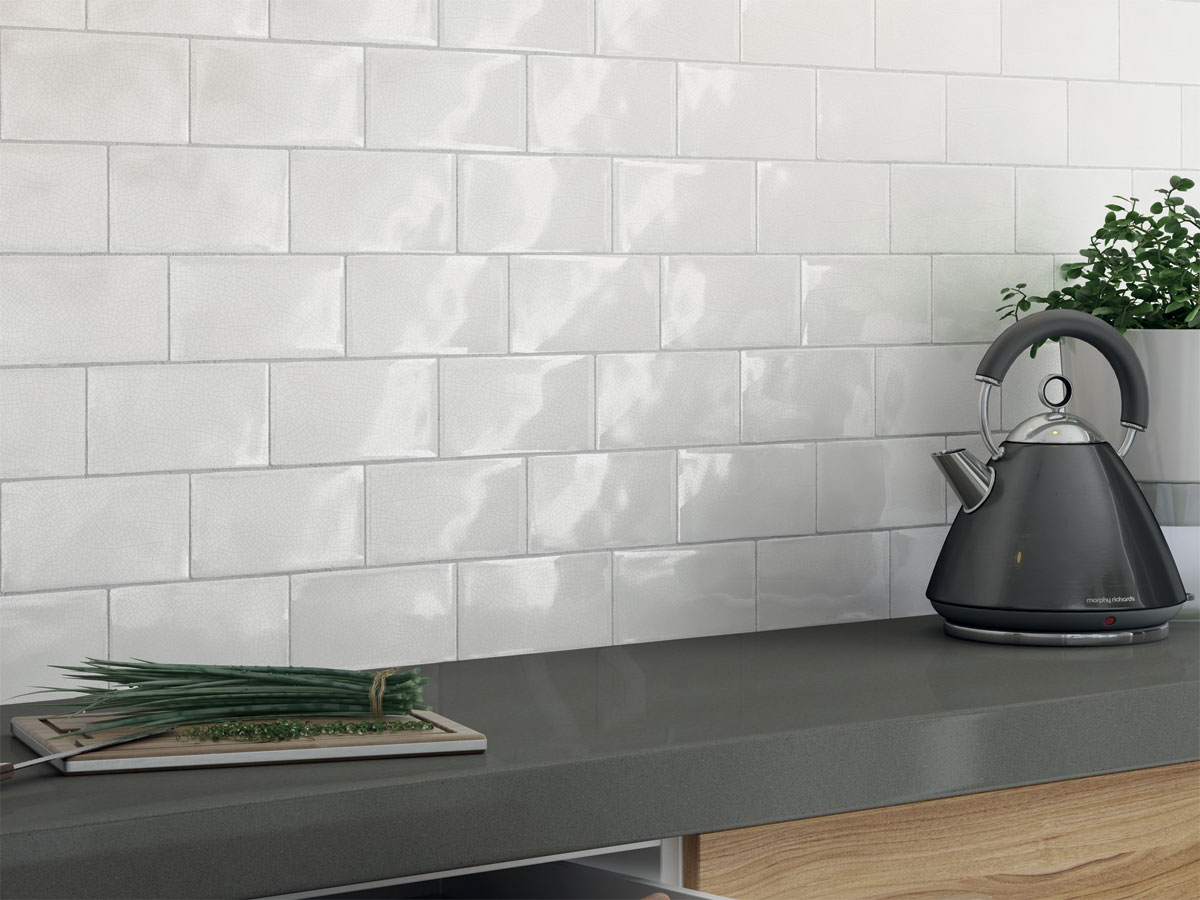 Perfect for creating tiling patterns! These tiles give a stunning look to your kitchen. It has a lovely luxury finish. So, adds great value to your kitchen backsplash.
Why use splashbacks for the kitchen?
Are you planning a new kitchen or looking to upgrade your current kitchen? It's worth considering splashbacks due to their elegance and practicality.
Splashbacks are a very sensible choice as they are tough, hygienic, strong,& easy to clean.
The wall behind the sink or cooker hob is particularly prone to spitting and splashing, and this area is particularly worth considering for a splashback.
Water can possibly damage the structure of your house.
Yes, it's true!
Splashing water is inevitable in kitchens and bathrooms; the grout in tiles can wear out and allow water to penetrate the wall.
Water can cause severe damage, especially to the wooden structure of your house. Ultimately, leaking water can cause rot which can be very costly to put right.
Leaking water can also encourage the growth of mould and spores, which have been shown to harm the health of household occupants.
Splashbacks are very resistant to staining, with traditional tiles the surface can be wiped clean, but often the grout between tiles will stain and wear over time.
The use of splashbacks is not limited to the kitchen, and they have various other potential applications in both household as well as commercial situations.
Bathrooms and toilets are other popular places in the house to install splashbacks, their water-resistant and easy-to-clean properties are very useful in these high humidity environments.
The commercial sector uses splashbacks in numerous places; some of the most common uses are in cafes, bars, restaurants and hotels. The hard-wearing and easy-clean properties make splashbacks an obvious choice for a wide range of business uses.
So, do you think your kitchen needs a facelift? If so, why not consider installing a new backsplash to give a new look to your kitchen.